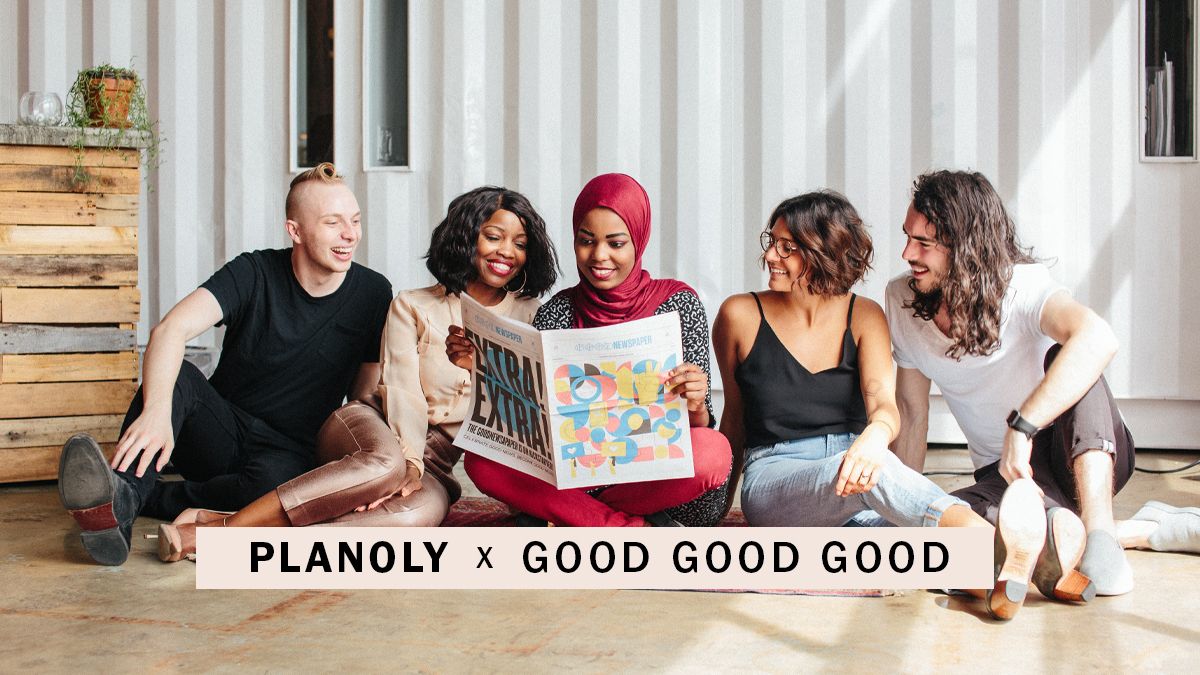 Their Story
Branden Harvey has always been on a mission: to share more good news. He founded Good Good Good (GGG), a media company to help people feel less overwhelmed by the news and more equipped to make a meaningful difference. From launching a membership site, newsletter, podcast, and the Goodnewspaper, he knew right away he couldn't do it all. Enter social media manager, Megan. Together they've been using PLANOLY as their go-to tool for helping GGG with all their social media marketing efforts.
The Problem
For GGG, their goal has always been to show up for their community by creating consistent and beautiful content that is supportive, shareable, and makes a difference in the world. They aim to always make people feel more hopeful — especially during challenging times. In 2020, when our feeds were overwhelmed with heartbreaking and shocking headlines, socially conscious followers flocked to GGG's Instagram. With the vast increase in followers came the added responsibility to keep up with the news cycle while continuing to produce thoughtful and nuanced content.
"I think of PLANOLY as my virtual assistant. I'm spending most of my day either researching, creating, or implementing our social media plan. PLANOLY has helped take the implementation part of managing social media off my to-do list almost entirely, so I can focus my time and effort on doing quality research and creating beautiful, impactful content."
Megan Burns,
Social Media Manager @ Good Good Good
The Solution
Megan began using PLANOLY to optimize time spent planning and scheduling content, as well as holding her accountable for maintaining a consistent schedule. She uses features like PLANOLY's visual grid, hashtag manager, auto-post, placeholder, and social calendar to achieve GGG's goal of showing up for their community.
Increase post engagement with hashtag manager
PLANOLY's hashtag manager feature lets you easily and quickly create groups of hashtags to include on Instagram posts when scheduling. Megan says, "the hashtag manager feature is fantastic for storing hashtags" and she uses it each time she schedules content in PLANOLY. For GGG incorporating a group of hashtags on a post is a 30-second maneuver that saves 5-10 minutes each time a post goes live.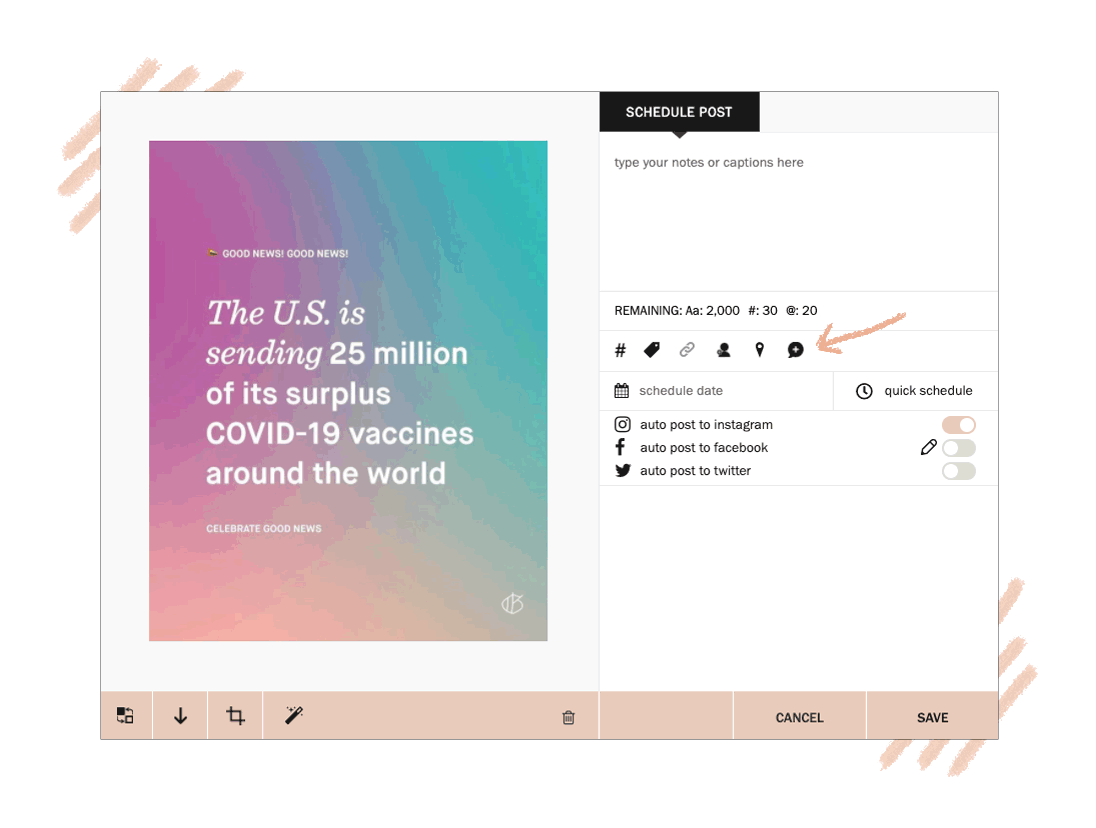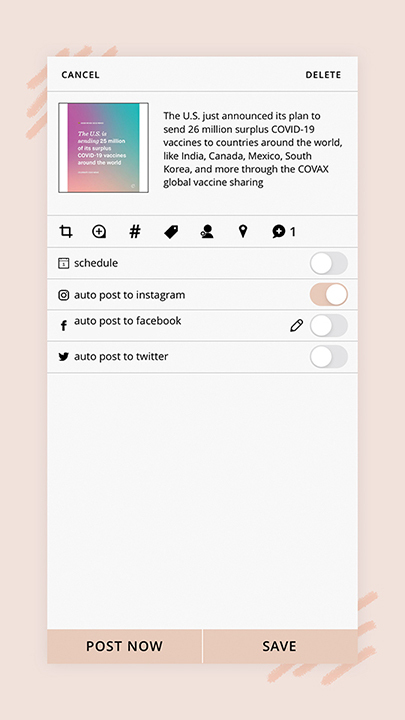 Interact consistently with community using auto-post
With
PLANOLY's
auto-post feature, you can schedule content to automatically post to your social platforms. As a social media manager, the auto-post feature is one of Megan's favorite features because it lets her "take breaks during the weeken
ds and still be able to communicate consistently with the community." Megan currently saves 3 hours pe
r week using auto-post! Nearly 500 Instagram grid posts were auto-posted to GGG's Instagram account in 2020.
"Even as someone who spends most of her day on or thinking about social media, it can still be distracting and a burden on my mental health. I get so excited about all the good that social media is capable of bringing into the world, but social media managers aren't immune from the negative impacts simply because it's our job! PLANOLY's features, especially auto-post, hashtag manager, and placeholder, plus the reliability of the platform, is like having another amazing, supportive teammate there to help share the workload."
Megan Burns,
Social Media Manager @ Good Good Good
The Results
PLANOLY enabled Good Good Good's social media manager Megan to optimize her time, continue to create a consistent presence on Instagram, and focus on growing their audience through creating thoughtful and nuanced content.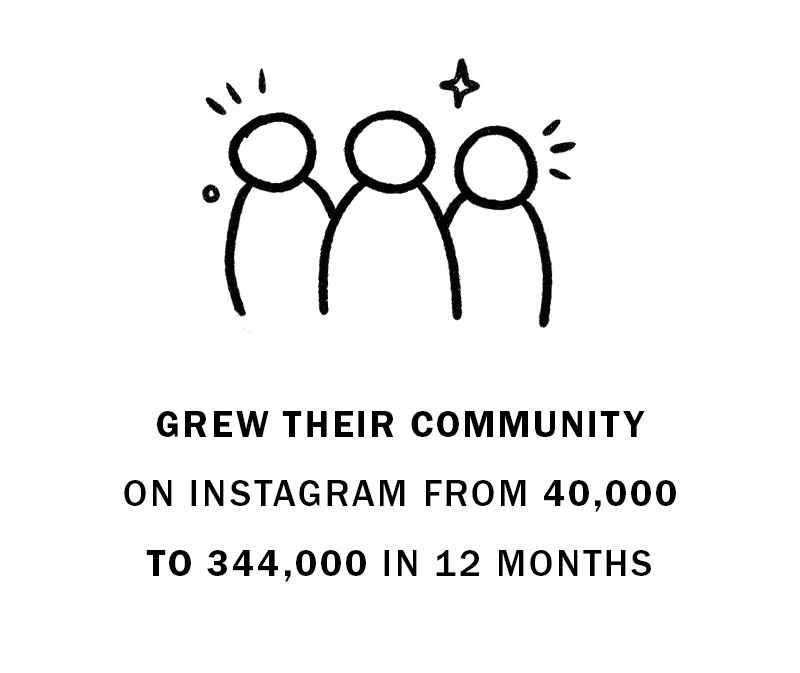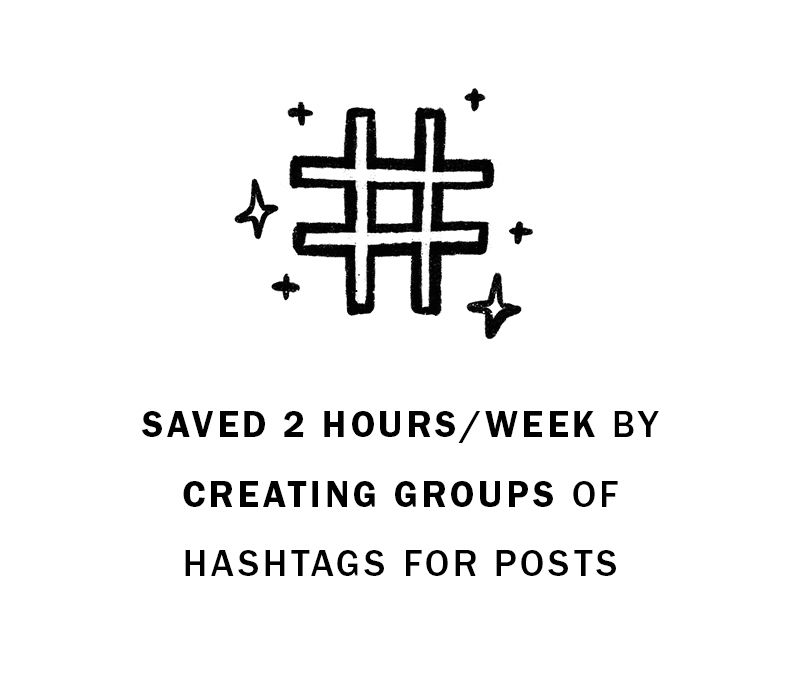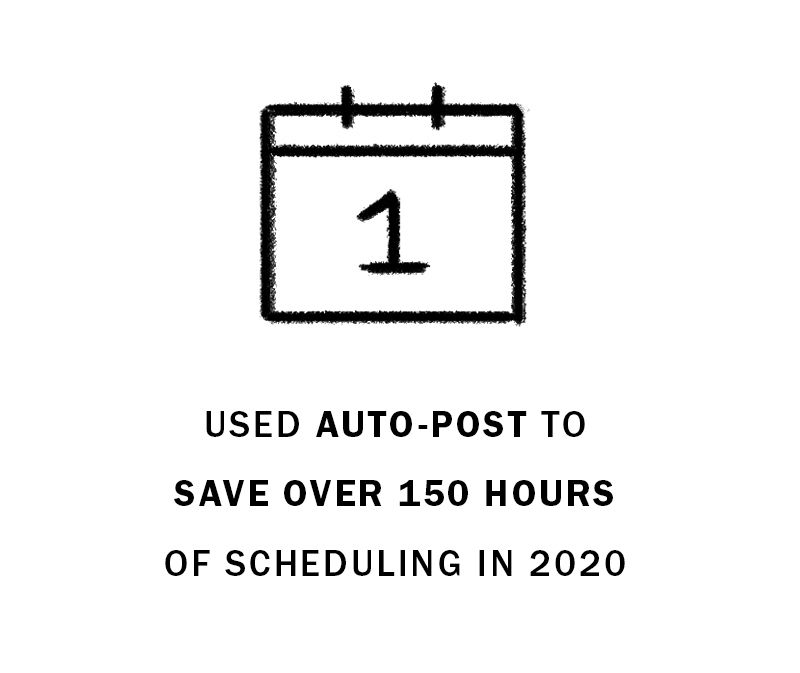 Want to save more time on your social media strategy like Megan?
Upgrade to a paid plan to access all of what PLANOLY has to offer.
VISUAL GRID
PLANOLY's visual grid lets you plan and organize content visually. It helps Megan create consistent, meaningful, & beautiful content for GGG and streamline the content approval process.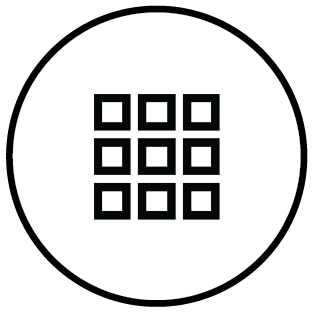 Placeholder
This feature lets you add a temporary and customizable square to your grid. It's great for planning purposes as it saves a spot on your grid. Megan uses placeholders for content ideas and reminders.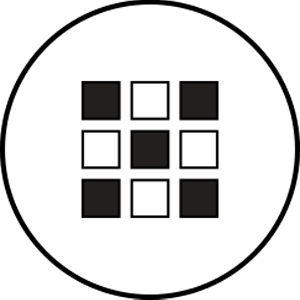 SOCIAL CALENDAR
PLANOLY's social calendar shows upcoming social holidays, events, and more. Megan plans GGG's content weekly and uses this feature to incorporate social media holidays into their content strategy.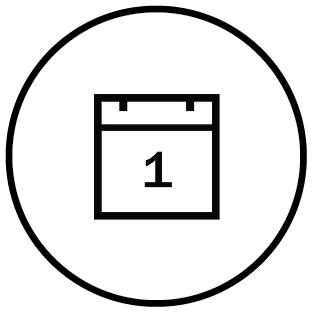 "I use the visual grid to plan out how our posts look overall. I also love how I can batch-upload content to figure out how I want them to look in the feed. Once they're uploaded, I create the posts entirely in PLANOLY: writing the caption, adding hashtags, and scheduling to post. With auto-post, I can set all my posts for the day or for a few days - hello weekend! — and don't have to worry about revisiting it later, or having another project or task interrupted."
Megan Burns,
Social Media Manager @ Good Good Good