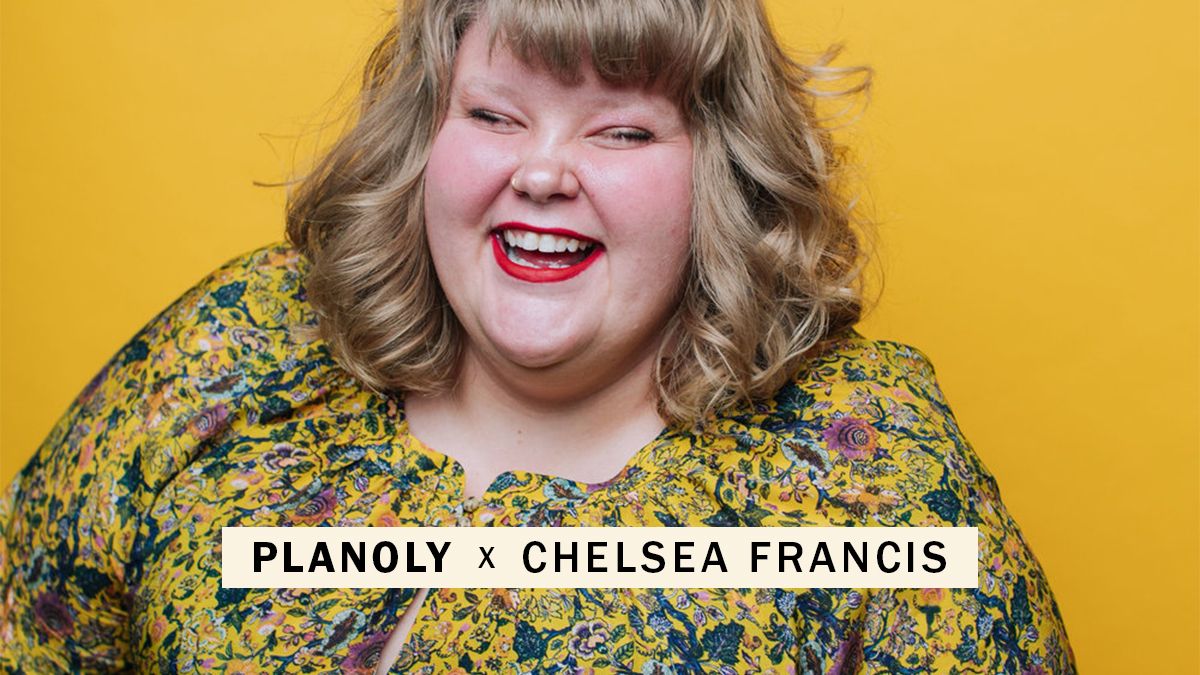 Her Story
Profound connection. This is what Chelsea Francis loves the most. As an influencer and a cofounder of the lifestyle brand Fluffi, she believes that your story doesn't begin and end with your brand. Instead, it begins and ends with you. Through photography, words, consulting, and public speaking, Chelsea's goal is to capture your story. To keep making more profound connections, she uses social media as a tool to accomplish this.
The Problem
From answering DMs and replying to emails to planning content, it's easy for the hours to slip by. Like so many creators & influencers, Chelsea only has so many hours in the day to get work done. She understands the hindrance of time not working with her and instead against her. Chelsea says, "I spend so much time in my inbox. Whether that's on social media like answering comments or DMs or in my email. Plus, planning content takes time." To make time work for Chelsea, she knew she needed a platform that would help optimize her eight-hour workday.
"Anything you can do to get time back and allocate it to other things (so you can spend time not working!) is always going to be a win in my book."
Chelsea Francis,
Creator & Influencer
The Solution
Chelsea used PLANOLY to make the most out of her workday. Features like the visual grid, scheduler, drag & drop, and comments helped her simplify her social media planning and scheduling. Plus, Chelsea provided increased value to her consulting and photography clients by sharing resources from PLANOLY's blog and Instagram account.
Create your dream grid by using the visual grid
To plan her social content, including sponsored content, Chelsea loves using PLANOLY's visual grid. Planning content is a weekly activity but she regularly looks ahead when working with partnerships. The visual grid allows Chelsea to create a personalized grid that represents who she is as a brand.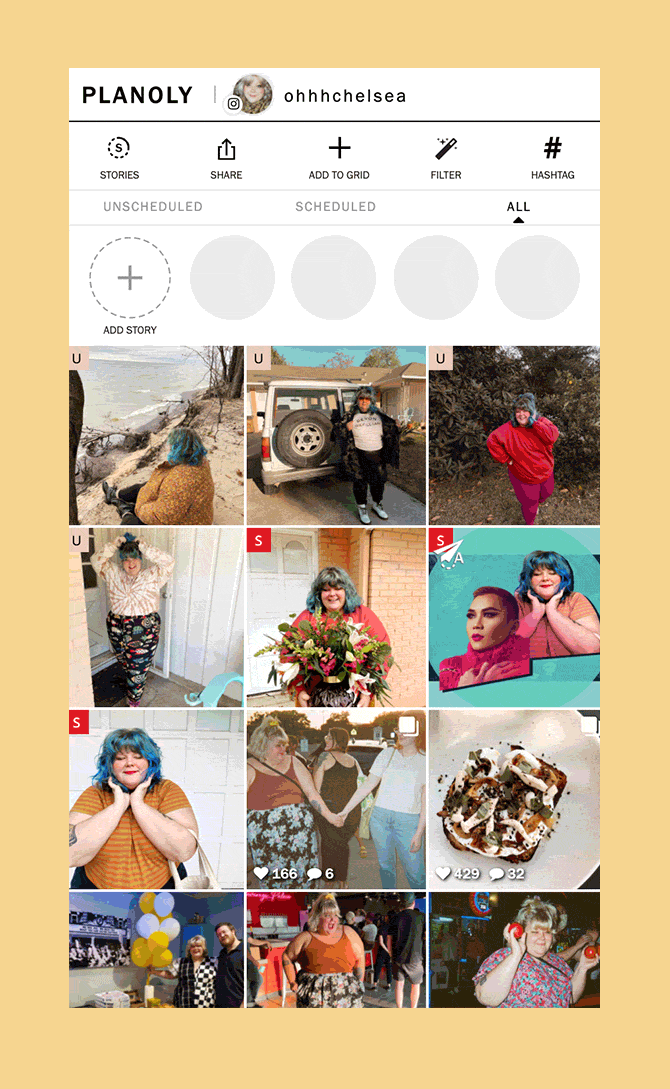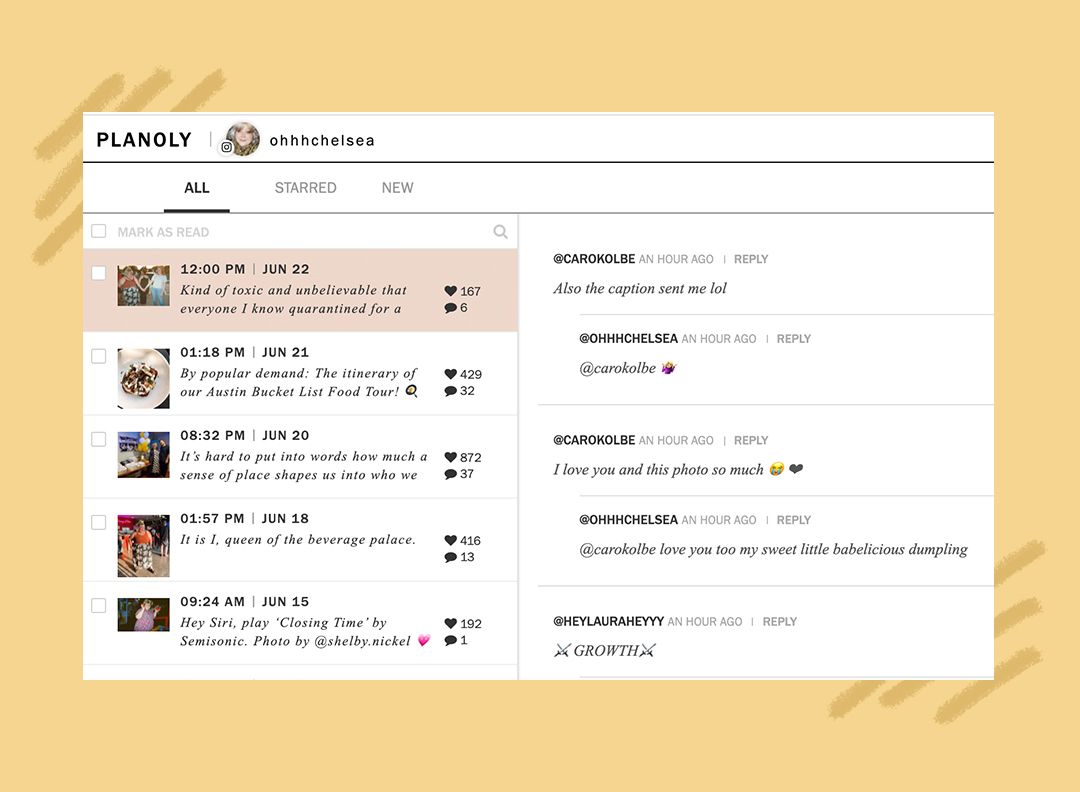 Streamline community engagement by using comments
The comments feature on PLANOLY's web dashboard helps Chelsea manage her Instagram comments and stay connected to her community. The comments feature lets you view and respond to Instagram comments directly on PLANOLY. What makes this feature special is you don't have to respond to your comments on just the mobile app - giving your thumbs a well-deserved break from typing on your cell phone.
"PLANOLY helps me free up time for creative space and other work. I'm so thankful!"
Chelsea Francis,
Creator & Influencer
The Results
PLANOLY helped time work for Chelsea and not against her. She's able to simplify her social planning, scheduling, response time to her community, and accomplish more during her working hours - all with the help of PLANOLY's features.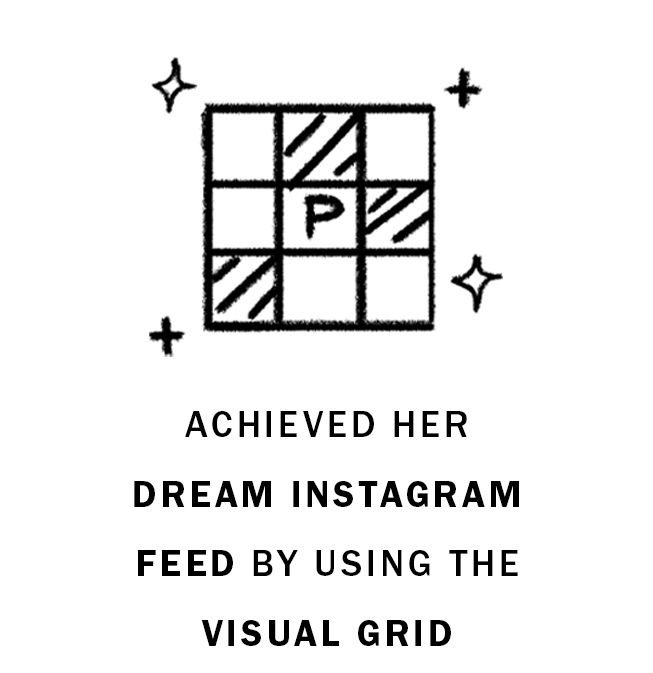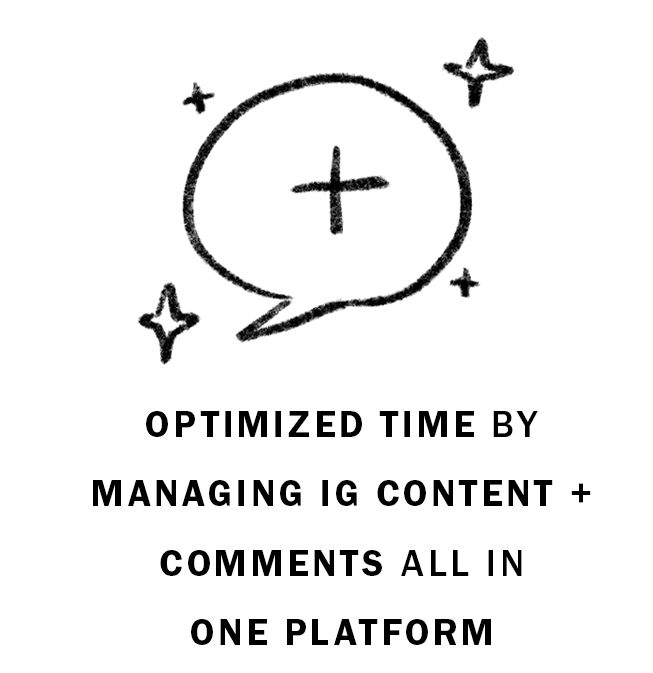 DRAG & DROP
This feature lets you rearrange your grid content to create your dream grid. Chelsea uses drag & drop for planning her content and quickly dropping unscheduled content on her calendar for scheduling.

PLANOLY BLOG + IG Content
From the latest social media tips and tricks to industry-related news, PLANOLY's blog and Instagram content has helpful resources. Chelsea uses these platforms to find and send resources to her photography and consulting clients.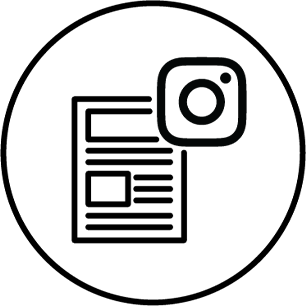 SCHEDULER
PLANOLY users can schedule their Instagram, Pinterest, Facebook, & Twitter content with either the manual or auto-post features. Chelsea uses the scheduling feature to plan her Instagram content weekly.